There are only seven minutes untill midnight, untill another day. I feel like time is running out for some reason. I think it is because i am home, restricted to whatever my parents feel. bound within walls. If you know me, I just can't do that. School is the perfect place for me. Insomnia heaven. When i have nothing to do I'll walk around campus, drive to the nearest park, make new drunken friends, or sit outside my dorm smoking a cigar. It is just, everything I want it to be. Perhaps very lonely because i am with company I barely know, unlike my family who I am now. But the newness makes my heart race. I live for the change, for the unknown, for tomorrow.
I need this newness so bad. Everything feels so bland. I am working on changing my life, as we speak. but it is taking time. god knows i am impatient. For starters, I completed another peice to my portfolio. A odd painting which I really like. I am afraid I will not have everything in on time to transfer. Cross your fingers because I need help.
Things I am changing this year:
1) my nose. it will be peirced soon.
2) my outlook; i've decided to relax more, spend more "me" time.
3) no more pointless hooking up. its very empty.
4) be more impulsive. i already am, but sheesh its fun.
5) my school. new york city for fall? hope so.
6) changing how much trust i put into people. i'm soft in nature when i care about someone. i end up always getting fucked. i just need to be more cautious and stop believing everyone has good intentions untill proven wrong.
and before break is over, which is five days, i need to take a train to nyc, get a new job, see everyone, and roadtrip to danny and garys school. too much to do.
Christoph Schmidberger is the man. his oils are to diiiie for. beautiful. you can tell he is very focused on lighting which he displays effortlessly. seriously most of his works look like pictures, especially his landscapes or skyscapes. most of his paintings are very sexual and focus on the reclining position. which reminds me of henry moore! anyways, incredible work. has a website where you can view his full collections. i hope you find him as incredible as i do.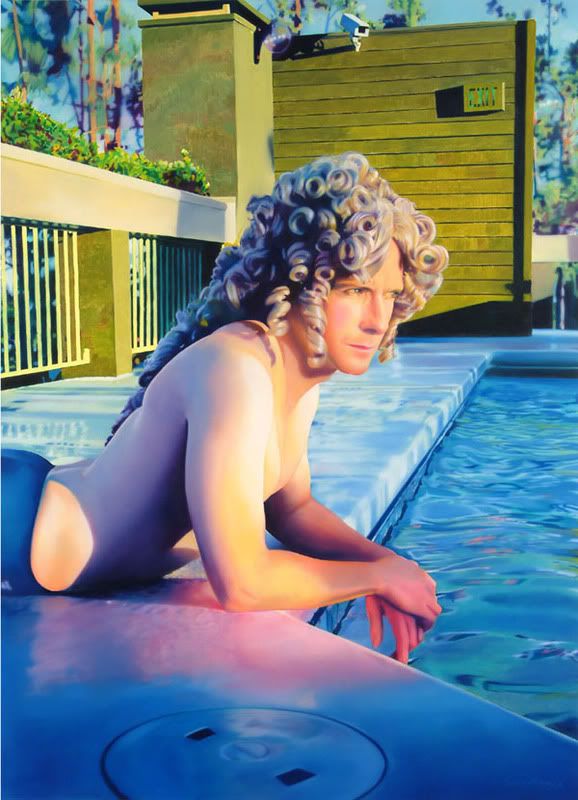 cross dresser much?
this is called the lonely cowboy. brokeback much?
i believe he uses animals as a symbol of innocence. kind of a balance between the whatever naughty is going on and the littlepet bystander.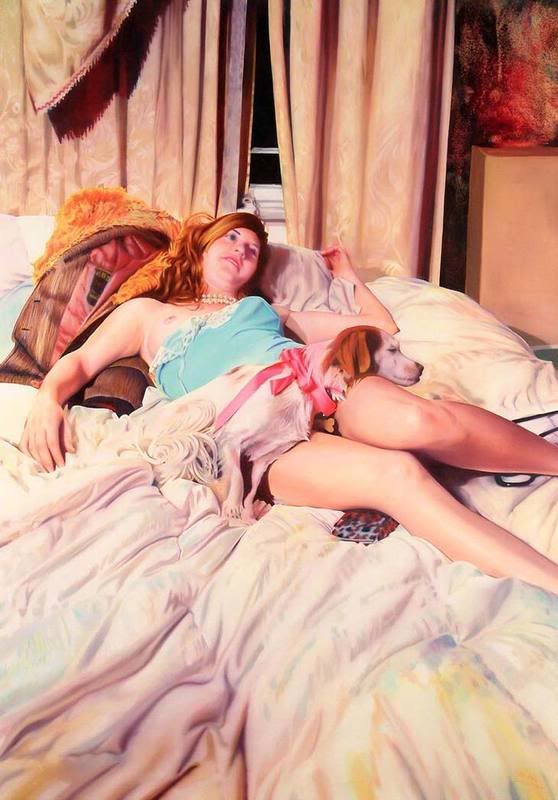 again with the pets. he uses this redhead and brittany spaniel a few times. if you notice, there is a dog biscuit in her vagina. very disturbing painting. and position. this one makes me think the most.